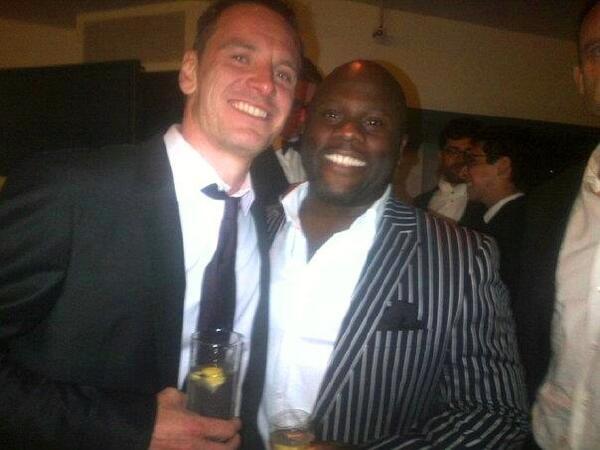 LATEST NEWS
DECEMBER 2019 / JANUARY 2020
SEPTEMBER 2019 – Sickle Cell Society 40th Anniversary Charity Fundraising Gala Ball – Richard's mother  JULIE COKER pictured here with Charity Director Richard's cousin Baba Epega and The MAYOR OF CAMDEN
The Sickle Cell Society's 40th Anniversary Gala Ball was hosted at the spectacular Royal National Hotel in Central London, the 40th Anniversary Gala ball celebrated 40 years of working within the sickle cell community.
The event started with a red carpet drinks reception attended by the Society's Prestigious VIP guests. All guests were seated at tables for a delicious hot three-course buffet with wine and soft refreshments.
Dinner was followed with performances by top entertainers, and all guests had the chance to win unique prizes at the Charity Raffle.
**************************************************************
The Richard Coker Foundation conducted the awareness session on the 7th of March at Lavista Montessori Private School – Ikorodu, Lagos. RCF  gave a Sickle Cell Condition talk and "take-away"  informative magazines- there must have been close to 100 pupils in attendance!
TV ANCHOR, JULIE COKER ARRIVES UK FOR MOVIE PREMIERE!
Veteran Nigerian TV anchor, Dame Julie Coker, has arrived the United Kingdom for the upcoming premiere of her new movie, "The Broken Bride."
The beautiful lady who was once crowned Miss West Nigeria and Miss Nigeria 1976, landed in the English capital on Thursday afternoon, June 26th, 2014.
Julie was treated to a warm reception, and was greeted with flowers by Film Director, George Kelly, who directed and produced the Nigerian-UK Film.
Meanwhile, she was due to attend her first major public appearance with dignitaries and notable high class entrepreneurs on Friday, June 26th, 2014.